The Thurston Conservation District holds our Annual Native Plant Festival & Sale the first weekend of March each year.
The 2018 sale will be Saturday, March 3rd from 10am to 3pm at our offices (2918 Ferguson St SW Tumwater, 98512).
Join us for a fun day to welcome spring with affordable native plants, knowledgeable volunteers and staff to help you pick the right plants, vendors and community partner booths, workshops, and live music!
This year's Festival also coincides with our Board of Supervisor's Election! Click here to learn about our 2018 Candidates and how you can vote.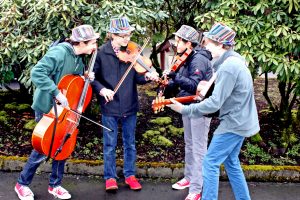 When & Where to Pick Up Your Plants

Customers may pick up their pre-ordered plants at the Thurston Conservation District Offices located at 2918 Ferguson St. SW, Tumwater on March 1st & 2nd between 8:30am and 4pm, or at our Festival Event on Saturday, March 3rd from 10am to 3pm.
We do not ship or deliver plants.
Want to volunteer at the Festival?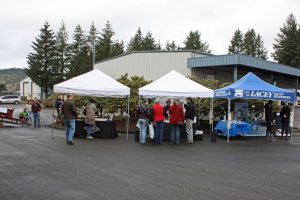 This is a great opportunity for Master Gardener's, 4-H or FFA students, college or high school students, or families to volunteer together! We're looking for folks to volunteer February 28th packaging pre-orders and on Satuday, March 3rd setting up, running, and taking down the event. Interested? Contact Rachel Nehemiah, tcdamericorps@thurstoncd.com.

---
Questions about our Native Plant Festival? Call us today (360)754-3588 ext. 105 or e-mail nwhite@thurstoncd.com
---