We hope you join us for our 2021 Native Plant Festival & Sale March 6th!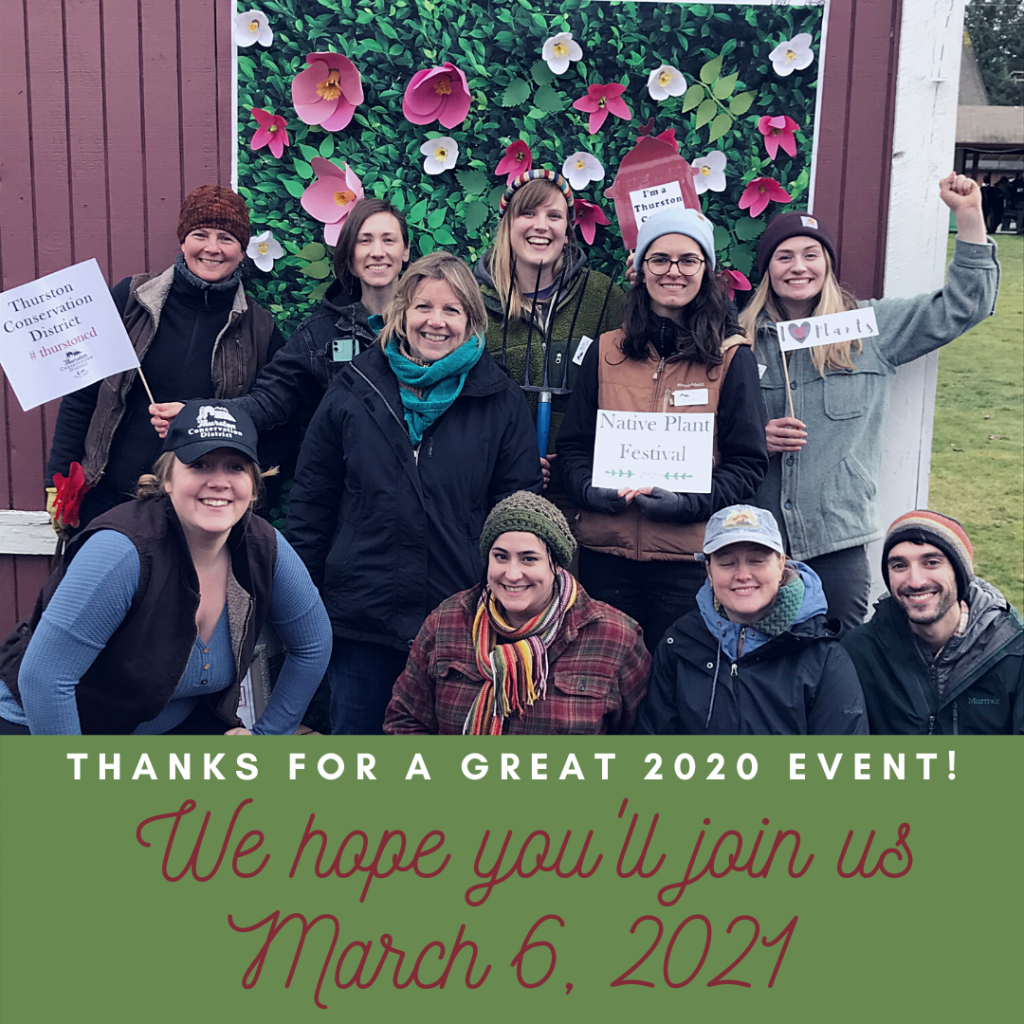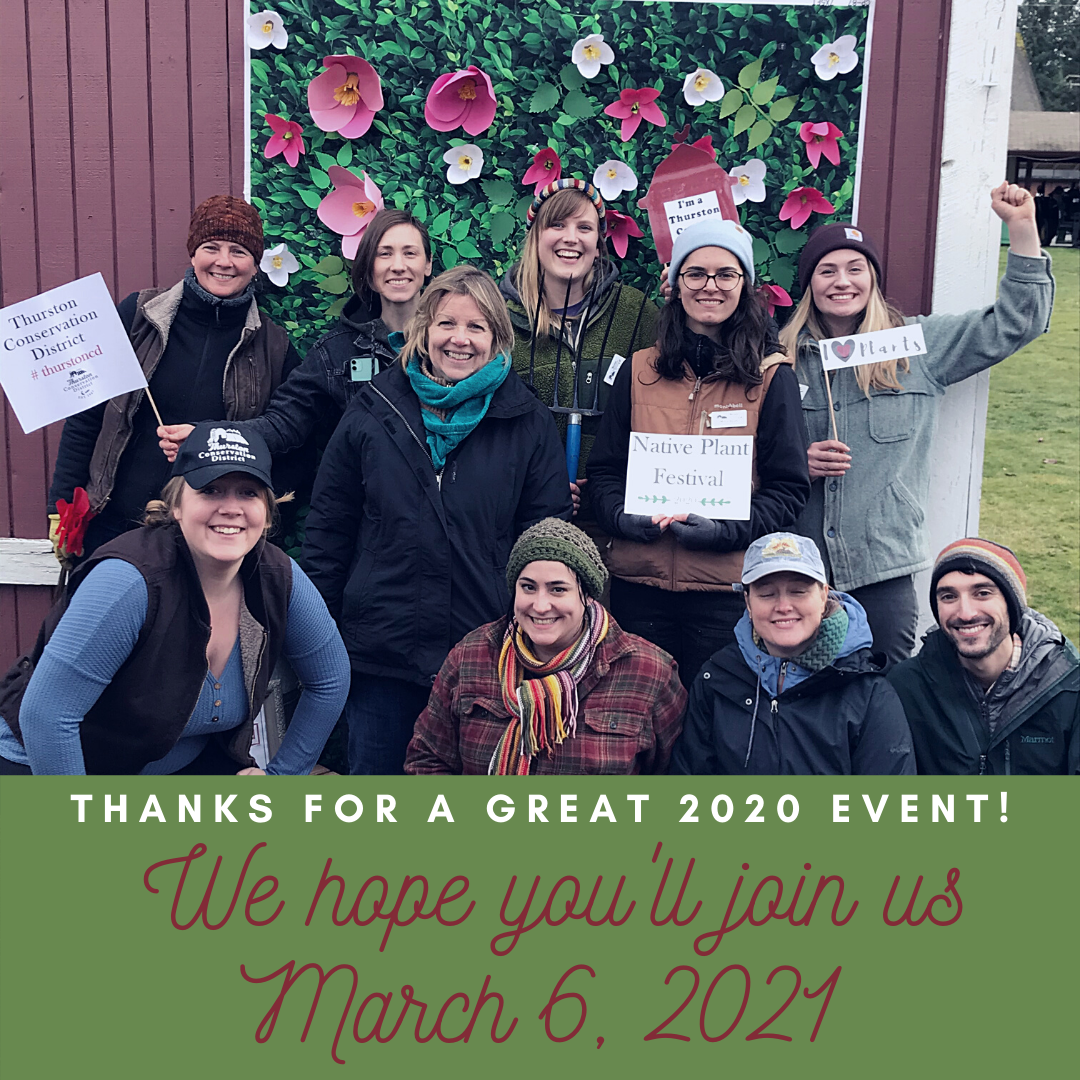 The 2021 Native Plant Festival and Sale will be held Saturday, March 6th from 10am – 3pm. We will again hold our event at the Thurston County Fairgrounds. Event details and information will be forthcoming and the event will take all CDC guidelines regarding COVID-19 into consideration.
Pre-orders will be available to pick up during set hours March 4th, 5th, & 6th. We will have additional stock sold as single plants during the March 6th sale event.
Interested in Volunteering?
We utilize volunteers in the week before the event to package pre-orders and get ready for the festival and we use volunteers on the day of to help fill orders, direct traffic, and answer customer's questions about native plants.
---
Interested in volunteering at our annual Native Plant Festival and Sale?
Kiana Sinner
Community Outreach Assistant
ksinner@thurstoncd.com
360-754-3588, ext. 105
Or fill out this form to become a TCD volunteer.
(opens in a new window)