Thank you for your support in our 2021 Pre-Order Sale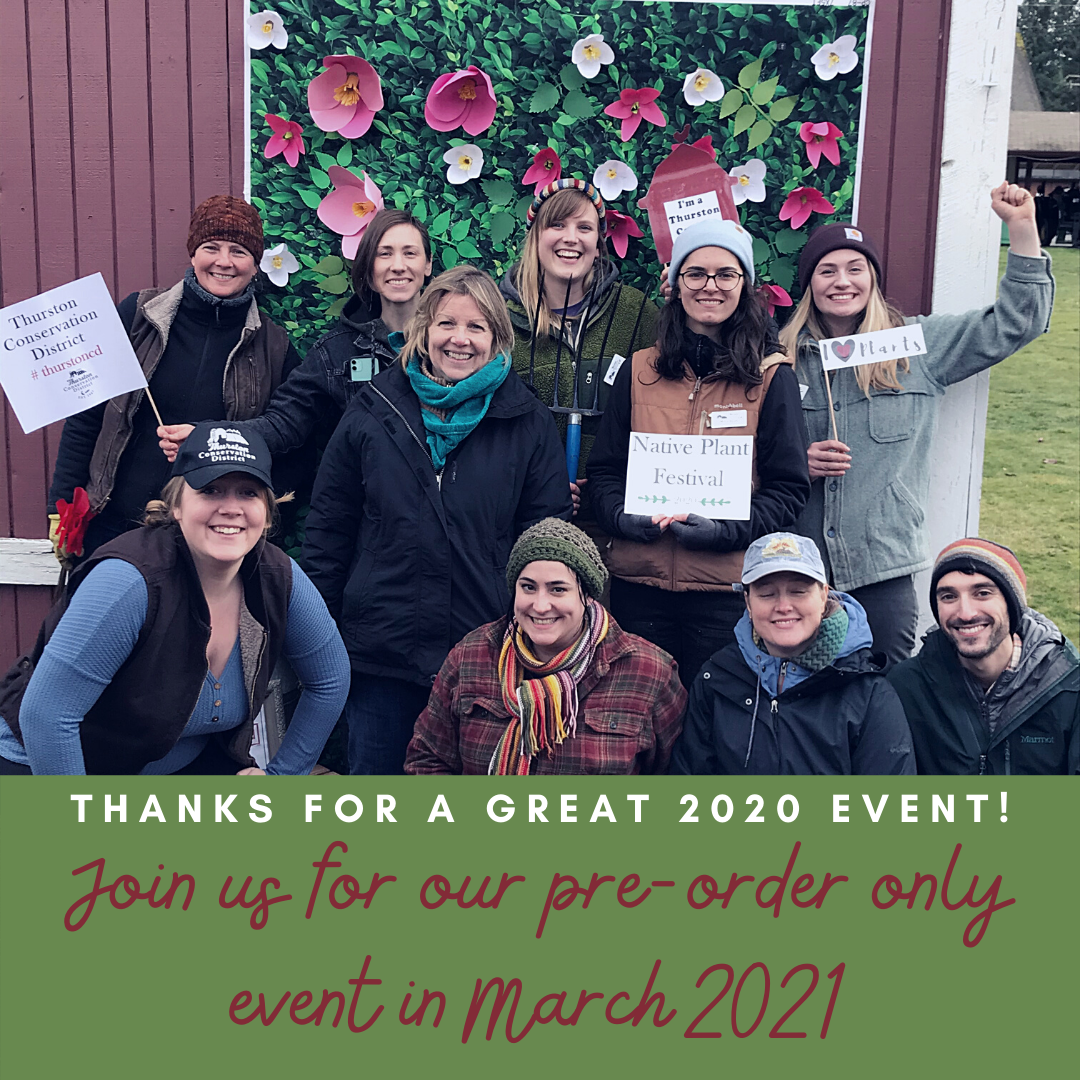 The 2021 Native Plant Festival and Sale will look a little different than in years past in order to keep our staff and community members safe and healthy. This year we are only offering pre-orders of plants. There will be no walk-up sale. While we realize this may be inconvenient for some folks, this is the best way we can ensure that plants are made available to the community and we all stay healthy together. If you're looking for smaller quantities of plants, consider if you have a group of friends or neighbors who may be interested in going in on an order to split up the existing bundles!
Pre-order customers will be contacted to arrange a pick-up time slot. At that time we'll have more information about pick-up logistics. All event details will take CDC guidelines regarding COVID-19 into account.
Interested in Volunteering?
At this time we are still anticipating using volunteers for our pre-order packaging the first week of March. Contact Kiana to get on our list now or find out how we envision volunteers contributing in safe and meaningful ways.
---
Interested in volunteering at our annual Native Plant Festival and Sale?
Kiana Sinner
Education & Outreach Coordinator
ksinner@thurstoncd.com
360-972-0407
Or fill out this form to become a TCD volunteer.
(opens in a new window)